Water Bath Shaking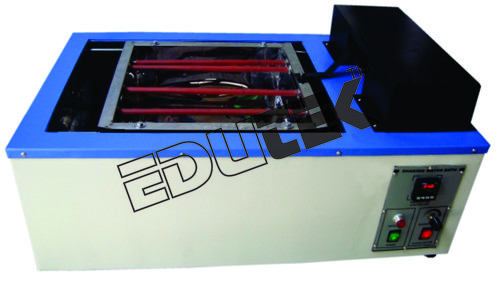 Water Bath Shaking
Product Description
Specification of Shaking Water Bath :
Temperature range from room temperature to 100°C,
Thermostatic control with an accuracy of plus minus 0.5°C
Double walled inside made of Stainless steel 304 Quality
Outside Mild steel sheet painted in epoxy powder coating.
Oscillating tray is riding on ball rollers.
Oscillator speed range 40 to 140 strokes.
Built-in L-shape thermometer.
Bath type: Shaking Water Bath,
Capacity: 25 Liters
Work on 220/230 volts A.C.
EEQ-4JS
Economical shaking water bath.
20L capacity.
220 VAC.
Min temperature °C ambient.
Max temperature °C 100.
High temperature cutoff none.
Temperature setting digital.
Low level cutoff yes.
Working area"D6.
Drain no drain valve.
Wetted materials 304 stainless steel.
Heater wattage 1000.
Stability ±0.5°C.
Power VAC 220; Hz 50/60.
Display LCD.