Universal Process Control Trainer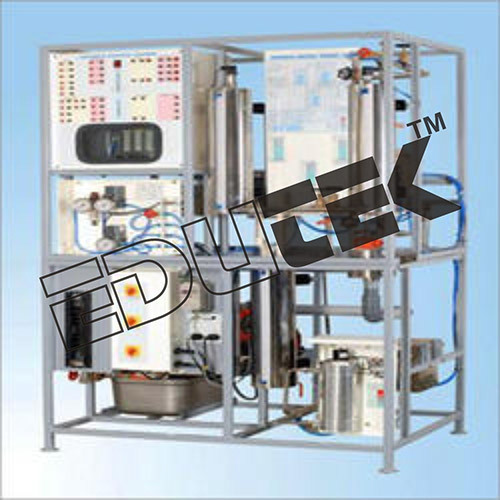 Universal Process Control Trainer
Product Description
Universal Process Control Trainer

Objective

To demonstrate wide range of experiments, applications and advanced control techniques using industry standard instrumentation and controls.

Features

DCS control.
MOD BUS communication.
SCADA software.
Manual tuning and Auto tuning.
Patchboard configurable experiments.
Facility to introduce external controller.
SS wetted parts.
Inbuilt compressor and plunger pump with VFD.
Study of I/P, DPT, control valve, valve positioner.
Study of rota meter, orifice meter, venturi meter.
Temperature, flow, level, pressure control.
On-off, P, PI, PID control, PLC control.
Open loop tuning by process reaction curve.
Closed loop tuning by Zigler Nicholas method.
Stability analysis by Bode plot.
Cascade, Feed-forward and Ratio control.
Three element control and interactive control.
Contact Us
Factory: 70, Edutek House, Main Road Vikaspuri, Industrial Area, Ambala Cantt, Haryana, 133006, India
Phone :09996644855