Transducer Instrumentation Kit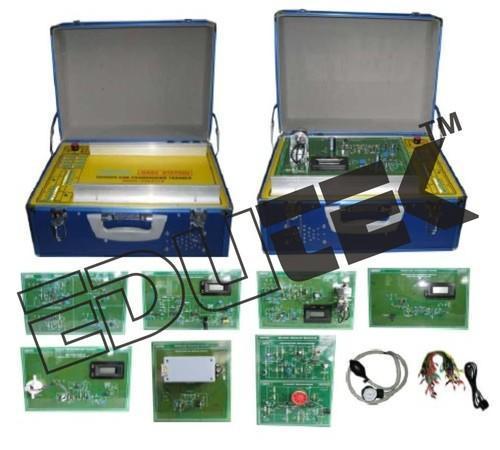 Transducer Instrumentation Kit
Product Description
Transducer Instrumentation Kit For Engineering training lab Equipment
Edutek Instrumentation are the Best Manufacturer and Exporter Company in India.Sensor and Transducer Trainer is a modular training system which
covers the theory, fundamental concepts and applications of sensors
and transducers. The trainer should has many experimental modules
covering a wide range various type of sensors and transducers including
standard signals processing methods, which are required by many
applications.
used to demonstrate aspects of light intensity control for automatic lighting system
Position and Displacement Measurement Modules
The modules are offered which are commonly used to detect position and displacement of objects. LVDT Transducer Module
which can be use to indicate the linear position of a moving object
Air Flow Sensors Modules
These modules contain a variety of units that are common to the measurement of air flow.
Consist of Differential Pressure Module and Paddle Wheel type Flow meter Module.
Contact Us
Factory: 70, Edutek House, Main Road Vikaspuri, Industrial Area, Ambala Cantt, Haryana, 133006, India
Phone :09996644855