Small Animal Incinerator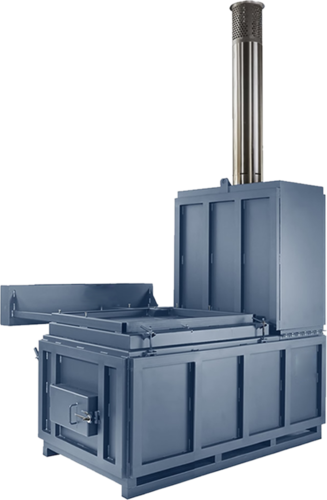 Small Animal Incinerator
Product Description
Small Animal Incinerator
Small Animal waste incinerators to be used to incinerate dead animals like dog, goat, hen, cat,
It is commonly used in animal hospitals, clinics, animal shelters, animal control area etc.
It is widely used to destroy to animal infection diseases, viruses and animal waste material.
These products are manufactured using latest technology machinery.
Dead animal incinerator with dual chambers for complete combustible their dead bodies /
The chamber temperature is controlled by a digital temperature controller.
Separate doors for waste burning chamber and for ash collecting tray and chimney is provided
The incinerator reduces most combustible solid waste to nearly 2-3 percent by volume and 5 %
Characteristics
Applications Floor-standing
Temperature range: Min. 850 C (1562 F) Max. 1150 C (2102 F)
Power Requirement: LPG/N-Gas, Diesel, Electrical
Burn Rate: upto 50kg per hour
Capacity: 50, 100, 200, 250 Kg
Temperature monitoring: Yes
Average ash residue (%): Upto 5%
Design and prepare the dead animal incinerator with dual chamber (Primary and
Secondary chambers) for complete combustion as per norms.
Single Scrubbing System for complete filtration of smoke before releasing it in
atmosphere.
AVAILABLE LOADING CAPACITY: 50, 100, 200, 250 Kg/Hr.
Applications:
** Note:- Design and specification are subject to changed as an continuous improvement process with or without prior notice.
Contact Us
Factory: 70, Edutek House, Main Road Vikaspuri, Industrial Area, Ambala Cantt, Haryana, 133006, India
Phone :09996644855