SINGLE BODY MORTUARY CHAMBER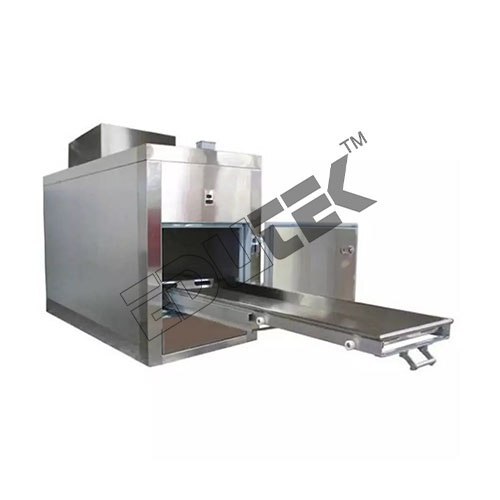 SINGLE BODY MORTUARY CHAMBER
Product Description
SINGLE BODY MORTUARY CHAMBER
Low Maintenance with facility for preservation of dead body For longer periods.
Stainless steel stretcher.
Mortuary body made up of pure stainless steel and copper. Can be view from all angles.
Fully automatic.
Digital display temperature.
Having full PUF system.
Having inner side light.
Top door opening with side view Acrylic.
Noise less functioning.
Wheel mounted.
Temperature from -2 C to -20 C.
Provided with 1 KVA Stabilizer.
Comprise of a cabinet with separate carriages for storage of cadaver.
Each compartment is equipped with a hinged door locking arrangement.
The cabinet is made of prefabricated polyurethane foam (PUF).
Sandwich panels which are assembled at side with other lest technology.
Special Feature:-
With Temperature Variation Alarm.
Door Opening Alarm.
Power Failure Alarm.
Contact Us
Factory: 70, Edutek House, Main Road Vikaspuri, Industrial Area, Ambala Cantt, Haryana, 133006, India
Phone :09996644855