PROJECTIONS EPIDIASCOPE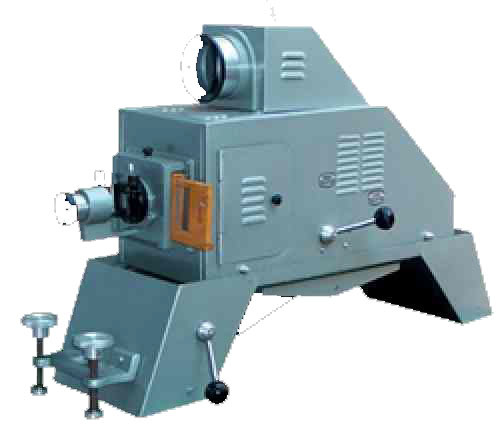 PROJECTIONS EPIDIASCOPE
Product Description
Epidiascope is a convertible projection equipment with 'A' grade anastigmatic lenses and surfacecoated reflecting mirrors for brilliant projections of opaque objects as well as projection slides, film strips etc.
Noise-free cooling system for long time projections.
Complete with attachments for projection of 2 x 2" projection slides, 35mm film strips and prepared micro-slides.
Provided with 100W-220V ac halogen bulb, cord & plug.
Fit for sharp projection upto 30 ft.
Contact Us
Factory: 70, Edutek House, Main Road Vikaspuri, Industrial Area, Ambala Cantt, Haryana, 133006, India
Phone :09996644855