Portable Mobile Incinerator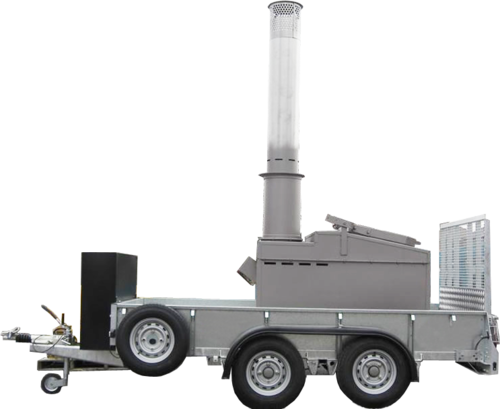 Portable Mobile Incinerator
Product Description
Portable / Mobile Incinerator is one of the most effective waste treatment equipment applicable for waste created by hospitals, medical, municipal, animal waste. This device is designed for
quick and safe disposal as and where required. This system comprises of primary chamber. The combustion chamber is well insulated. The incinerator reduces most combustible solid waste to nearly 2-3 percent by volume and 5 % by weight.
Specification:
Heaters/Elements: Made of A-1 wire (14 gauge) for primary chamber & (17 gauge)
for secondary chamber.
Insulation: multilayer insulation is done with combination of insulating bricks & silicon
fiber insulating blanket to avoid any heat loss.
Front Loading Type: It is portable/moveable in nature, which can easily place in a small
space in a corner of building.
Consisting of Dual Chamber: Works on thermal destruction using controlled combustion chamber; combustion is controlled and provides enough heat to destroy the waste into disposable state.
Door: Fitted with hinges & handle for proper sealing to avoid heat loss.
Temperature: Temperature of Primary/Burning chamber up to 850C and for secondary
chamber 1000C.
Portable: Whole unit is mounted on sturdy wheels.
Capacity: 5, 10, 20, 25, 50, 100 Kg/Hr.
Operates through generator set provided with incinerator on the same mobile cart