Mechanical Seed Divider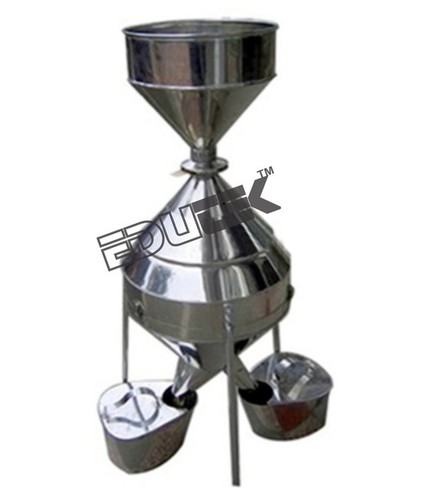 Mechanical Seed Divider
Product Description
MECHANICAL SEED (SAND) DIVIDER
Hopper : Designed to divide the hopper material into two equal parts.
Body : Made of stainless steel
Output : The material poured into the hopper is divided in to two equal portions by two series of chutes which discharge alternately in the opposite direction in to separate pans.
Capacity : Sample up to 1000g.
Accuracy : ±1% on a 1000g sample.
Legs and supports : Powder coated steel.
Material flowing components : No joints, smooth finishing.
Standards : Meets BIS standards.
Collecting pans : 2 No.
Cleaning brush : 1No.
Contact Us
Factory: 70, Edutek House, Main Road Vikaspuri, Industrial Area, Ambala Cantt, Haryana, 133006, India
Phone :09996644855