LAMINAR FLOW TABLE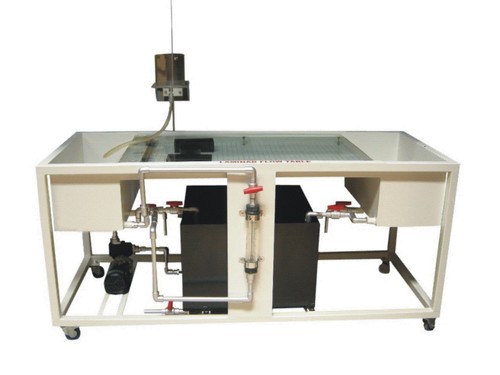 LAMINAR FLOW TABLE
Product Description
LAMINAR FLOW TABLE
Designed to simulate ideal fluid flow and give clear visualisation of the flow patterns created using water as theworking fluid..
Working section and end tanks made of glass reinforced plastic.
Working section dimensions 606mm x 892mm. Actual viewing area 495mm x 755mm.
Lower glass plate incorporates 8 sinks/sources in cruciform pattern and viewing graticule.
A system of pipes, valves and manifolds enables any configuration of sinks and sources to be used.
Includes dye injection system and adjustable knife edge weir for rapid, accurate adjustment of table flow.
Comprehensive instruction manual with illustrations.
Contact Us
Factory: 70, Edutek House, Main Road Vikaspuri, Industrial Area, Ambala Cantt, Haryana, 133006, India
Phone :09996644855