Inclined Microscopes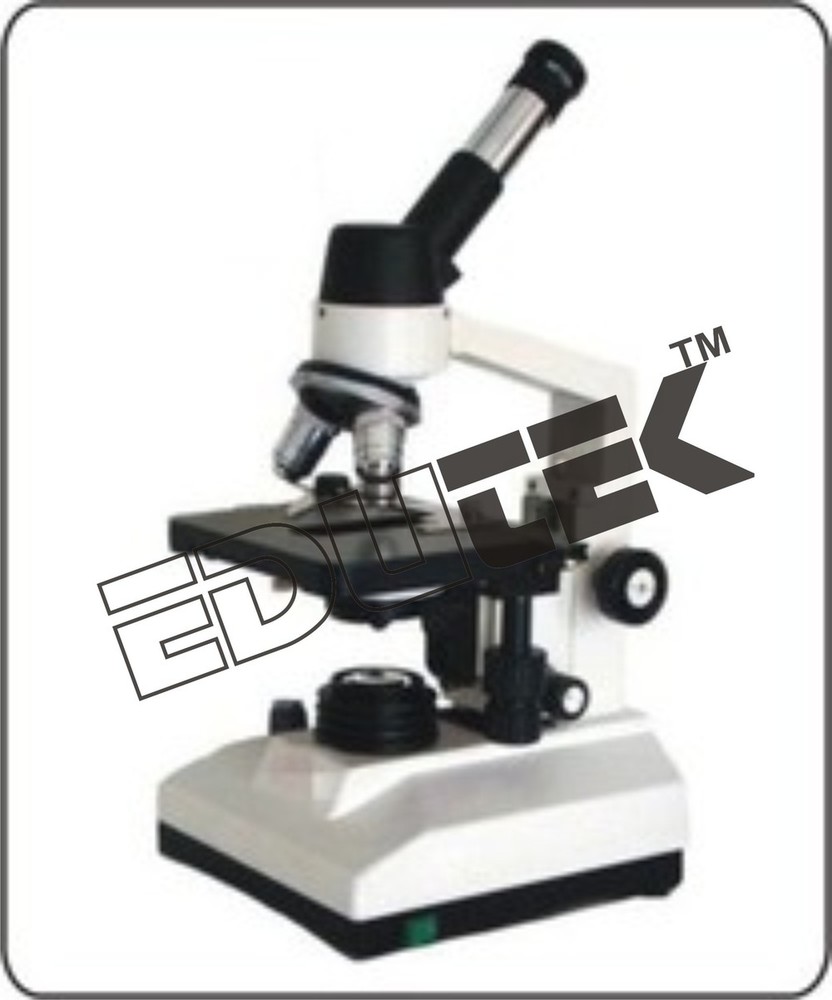 Inclined Microscopes
Product Description
Inclined Microscopes ETMS-133

Is a versatile microscope with observation tube inclined to 45 rotatable through 360, built-in base illumination with light intensity control and 6V-20W halogen bulb. Separate coarse and graduated fine motion knobs. Slides on ball bearing ball guides. Fixed graduated square co-axial mechanical stage. Sub-stage moveable condenser and a 1.2 with iris-diaphragm. Quadruple revolving nose-piece.
Options:
With 10x, 15x or 5x hygenian eyepieces (2 nos. ) 5x, 10x, 45x,
100x oil-immersion (spring loaded) achromatic objectives
Magnification : upto 1500x
It is available with wide-field 10x eye-piece and 15x or 5x huygenian eyepiece and built-in
coaxial mechanical stage.
Carrying Case : Styrofoam Packing
Supplied with : Manual & Dust cover