Hydrostatic Kit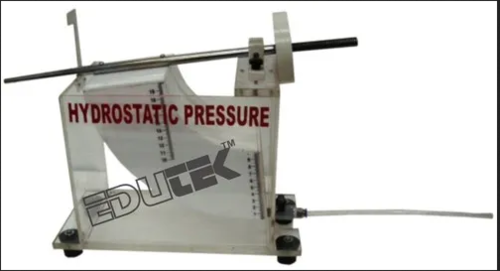 Hydrostatic Kit
Product Description
HYDROSTATIC KIT
Base group consisting of:
A transparent Plexiglas container equipped with couplings for feeding and discharge dimensions 750 x 281 x 292 h mm, capacity 47l.
Stability of a floating body consisting of:
Metric rule to measure the free water surface.
Devices to support the balance.
Balance.
2 floating profiles of different shape (with related panels for attachment to the balance).
Metacentric height Centre of pressure consisting.
Float (to put into the plexiglass container).
Mobile set of weights which can be mouved laterally and longitudinally, in order to vary the inclination detected by an appropriate metering knob on a calibrated scale.