Heat Transfer in Natural Convection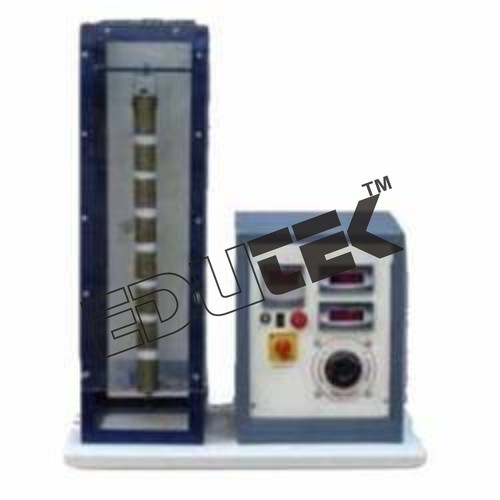 Heat Transfer in Natural Convection
Product Description
Heat Transfer in Natural ConvectionRANGE OF EXPERIMENTS TO BE CARRIED OUT :
To study the temperature distribution along the length of a vertical pipe In natural convection.
To calculate Gr, Pr & Nu number in natural convection.
To determine the surface heat transfer coefficient for a vertical tube losing heat by natural convection.
The experiments can be conducted at various values of input & calculation can be made accordingly.
Heat Transfer In Natural Convection :

EXPERIMENTAL SETUP :

1.Heater Assembly.
2.Brass Vertical cylinder
3.Cylinder enclosure with stand.
4.Cylinder holding assembly.
5.Set of thermo couples.

CONTROL PANEL :

1.12 Channel Digital Temperature Indicator.
2.Dimmer stat : 0 - 2 A.
3.Main's On/Off Switch.
4.Voltmeter :0 - 250 V.
5.Ammeter :0 - 3 A.

SPACE REQUIRED :
1.5 m.(L)x 1.0 m(W) table top.

Service Required :