Fruit Penetrometer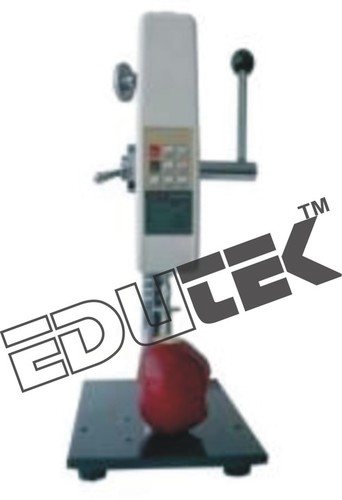 Fruit Penetrometer
Product Description
Fruit Penetrometer Horticulture Equipment
Edutek are offering a wide range of Horticulture Equipment Fruit Penetrometer.
Specification of Penetrometer Of Fruit
Can store 896 peaks of data .The LED show the peaks of data, and
get ride of the data .
Can output data; analyze the data by connected with computer.
With digital peak value holding function, hold the peak value for
2 seconds and the peak value will be automatically cancelled.
Green environmental-protective: If you do not operate the
machine after 10 seconds, the machine will be shut down
automatically.
Contact Us
Factory: 70, Edutek House, Main Road Vikaspuri, Industrial Area, Ambala Cantt, Haryana, 133006, India
Phone :09996644855