Flapper Nozzle System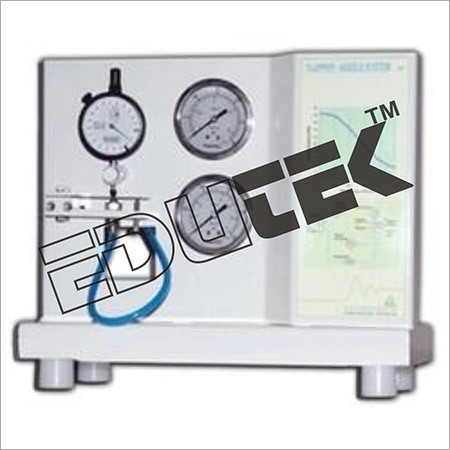 Flapper Nozzle System
Product Description
Flapper Nozzle System

We offer our clients an optimum quality range of Flapper - Nozzle System which is designed using the best grade components and latest technology in accordance with the set industry standards quality.The set up helps in understanding conversion of mechanical motion to pressure signal. It consists of flapper - nozzle mechanism, Dial gauge indicator, pressure gauges and air filter regulator. A regulated supply of pressure, usually over 20 psig, provides a source of air through the restriction. The nozzle is open at the end where the gap exists between the nozzle and flapper, and air escapes in this region.As the flapper moves down and reduces the nozzle gap the signal pressure increases. The graph of signal pressure verses nozzle gap can be plotted and system gain can be calculated. Setup is compact and table top mountable provided with soft copy instruction manual, software program for plotting test results and sample calculations.

Features:

Simple and compact setup.
Micron dial gauge for flapper movement.