Finned Tube Heat Exchanger Apparatus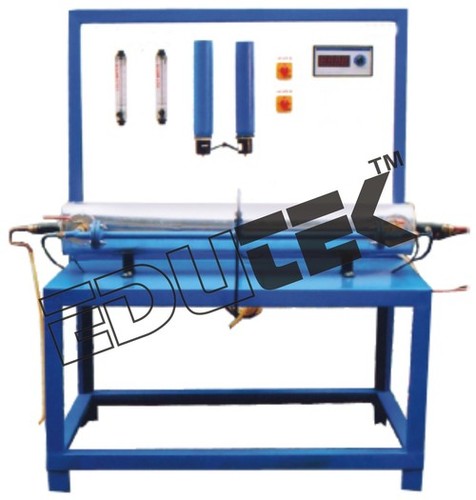 Finned Tube Heat Exchanger Apparatus
Product Description
Finned Tube Heat Exchanger Apparatus

We are offering a wide range of Finned Tube Heat Exchanger Apparatus.

RANGE OF EXPERIMENTS TO BE CARRIED OUT :


To determine Heat transfer rate of heating & cooling.
To Calculate L.M.T.D.To determine Overall Heat Transfer Coefficient Based on Internal & External Area of Tube.
To calculate Effectiveness of heat exchanger.
The experiments can be conducted at various values of input & calculation can be made accordingly.

EXPERIMENTAL SETUP :

1. Double Pipe assembly with Longitudinal Finns for the max. heat transfer.
2. Heating Arrangement : Heat Exchanger provided along with geysers.
3. Rota meter for flow measurement of hot water Range.
4. Air Blower with orifice for air supply & measurement.
Contact Us
Factory: 70, Edutek House, Main Road Vikaspuri, Industrial Area, Ambala Cantt, Haryana, 133006, India
Phone :09996644855