Fiber Optic Trainers Kit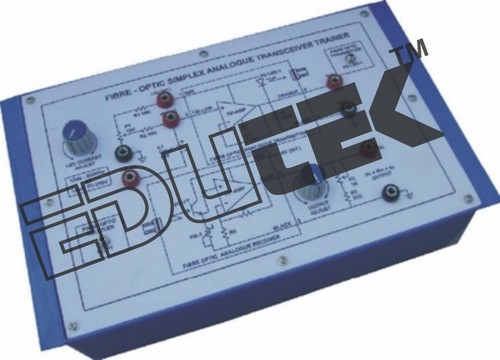 Fiber Optic Trainers Kit
Product Description
FIBER OPTIC TRAINERS
Edutek Instrumentation are the Best Manufacturer and Exporter Company in India Experiments of fiber optic trainer kits comprise of the following:
Fiber-Optic Receiver.
Potentiometer to vary the current of LED in Transmitter and Photo transistor in receiver.
Adequate no of other electronic components.
Mains ON/OFF switch, Fuse and Jewel light.
The unit is operative on 230V 10% at 50Hz A.C. Mains.
Adequate no. of patch cords stackable 4mm spring loaded plug length metre.
Contact Us
Factory: 70, Edutek House, Main Road Vikaspuri, Industrial Area, Ambala Cantt, Haryana, 133006, India
Phone :09996644855