Cleveland Flash & Fire Point Apparatus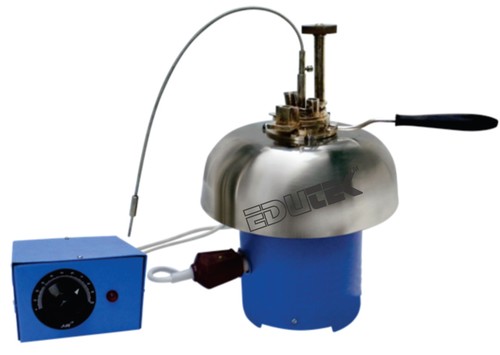 Cleveland Flash & Fire Point Apparatus
Product Description
CLEAVELAND FLASH POINT & FIRE POINT APPARATUS :
Used for determining the flash and fire point of petroleum products.

It consists of a brass cup mounted on an electric heater.

With temperature controller. Conforming with the CE European directive.

Supplied complete with double line-fuse.

Hot plate control system and thermometer -6 +400C.

Power: 600 W.

Weight approx.: 5 kg.
Accessories:
Spare cup,
Thermometer -6 +400C,
Gas cylinder with fitted pipe.