AUTOMOTIVE TECHNOLOGY TRAINER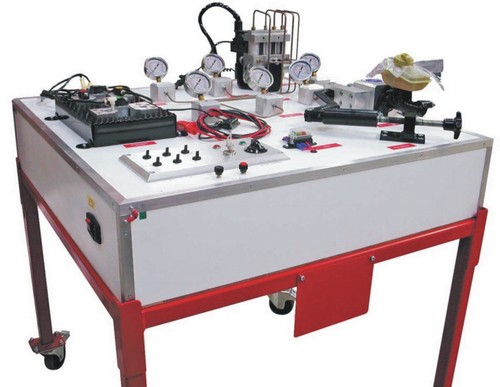 AUTOMOTIVE TECHNOLOGY TRAINER
Product Description
AUTOMOTIVE TECHNOLOGY TRAINER
Edutek Instrumentation
are the Best Manufacturer and Exporter
Automotive Technology Trainer
Company in India Automotive Technology Trainer Export all in India and A broad.
Program demonstration trainer for the practical study of new model front wheel drive automobiles.
Fully functional, low mileage vehicle components.
The trainer is complete w/ engine, transaxle, front brake system, steering, suspension, fuel injection, ignition.
emission control, instrument panel, front and rear lighting, exhaust, and air conditioning systems.
Duplicates actual on-vehicle troubleshooting and service test manual procedures.
Includes fault board and code/non-code diagnostics.
Actual front end and interior of FWD vehicle mounted on metal frame w/ rolling casters.